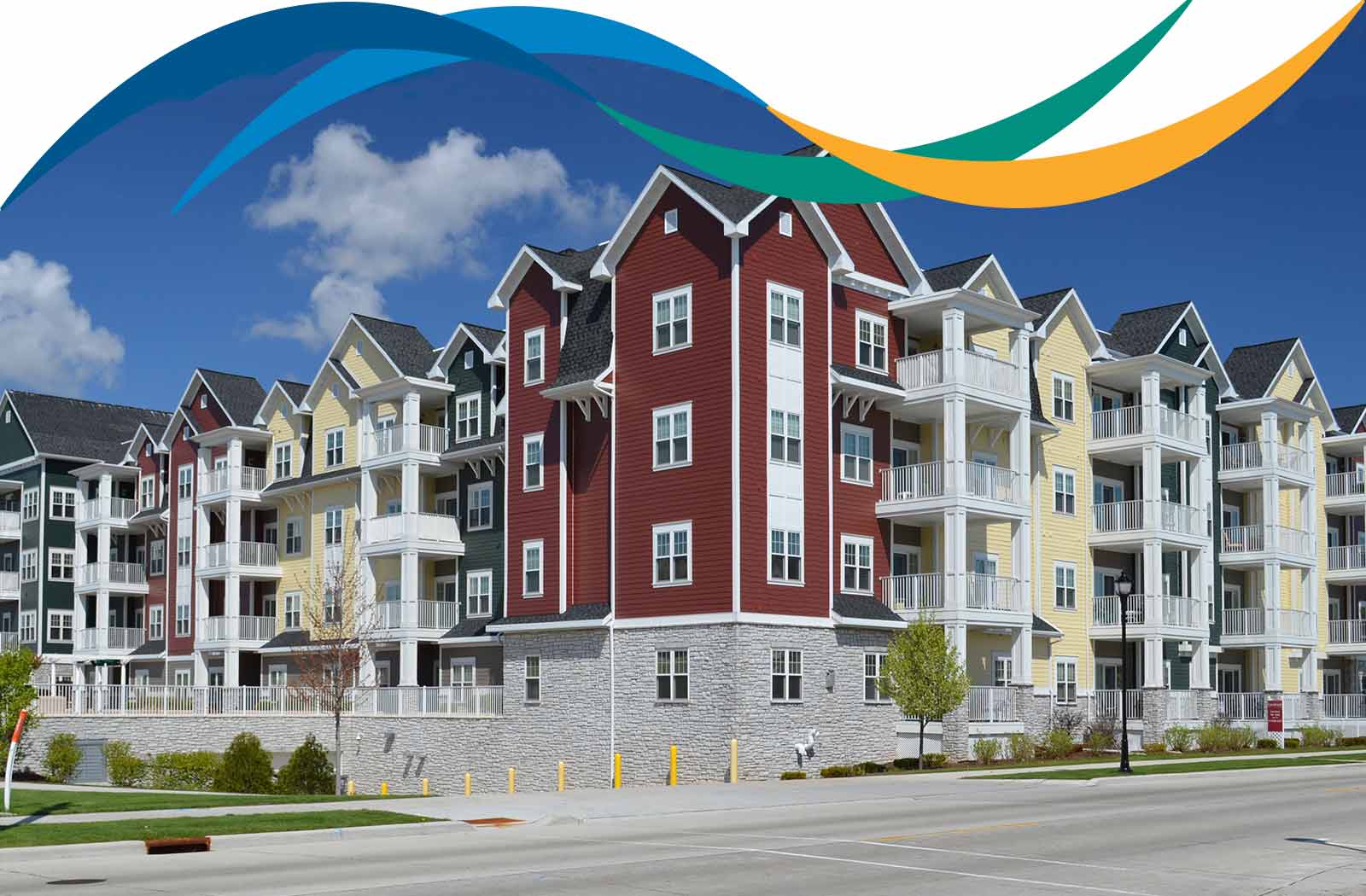 Sheboygan Senior Community manages and services Landmark Square, an independent living community located at 832 North Sixth Street in Sheboygan, Wisconsin.
Retirement Community
Landmark Square, a retirement condominium community, provides a friendly, independent living atmosphere with the option of services for residents age over the age of 55. At Landmark Square, you buy and own your property, and only pay for living assistance services if you want them, making Landmark Square an investment, not a large ongoing expense.
Level of Care
Since Sheboygan Senior Community manages and services Landmark Square, owners have access to any level of care they will need throughout their life journey. Whether it's independent living with services brought to you, assisted living, short-term rehab services or long-term skilled nursing care – we try to make these next steps in life as seamless as possible.
Services and Amenities
At Landmark Square, a wide range of services and amenities are available for owners including: laundry service, housekeeping, non-medical care (dressing, bathing, etc.), errand-running, transportation, condo maintenance, weekly trips to the grocery store, limited nursing service, meal service, medication setup and monitoring, a full-service beauty salon with licensed massage therapists, a 24-hour fitness center, and more!
Engaging Activities
Many of our residents enjoy gathering at the corner market for morning coffee, delicious lunches or between meal snacks. There are frequently scheduled entertainment events, holiday parties, happy hours, Sunday brunches, and a weekly bridge club among other activities. All of our activities and clubs are optional, allowing our residents the freedom to choose if and when to participate.
We invite you to explore more about Landmark Square here.