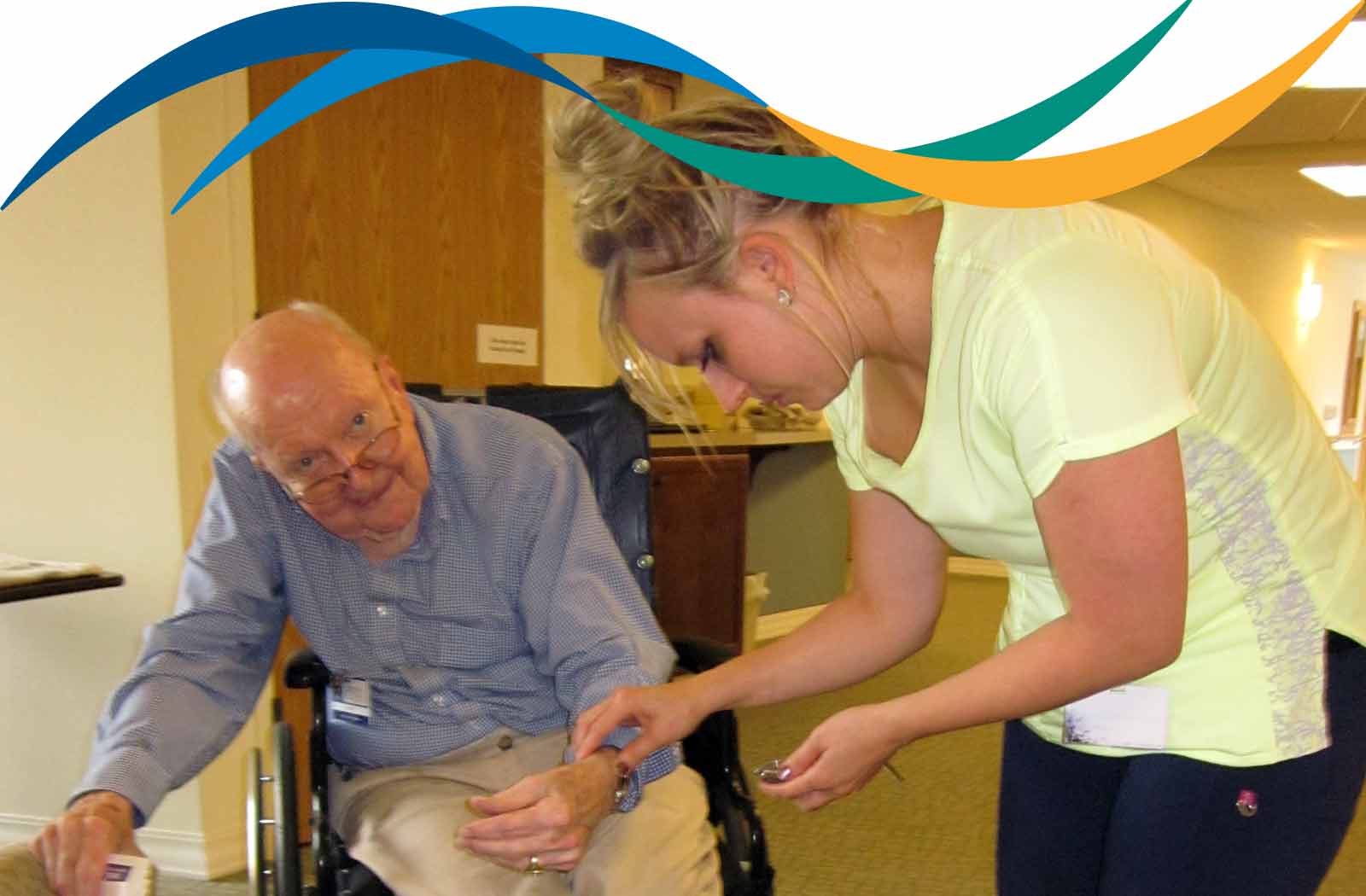 Maple Creek and Oak Drive are our mirrored skilled nursing residences designed for those needing 24-hour professional assistance with personal care and health services. Attending to each individual resident's medical, nutritional and spiritual needs is our primary focus, with an emphasis on the resident enjoying as much independence as possible. We provide each resident with the privacy and freedom they desire, as well as a wide range of activities and supportive services.
Residency Features
Single, private rooms
Private bathroom with walk-in shower
Reclining chair
Wardrobe and dresser
Nightstand with locking drawer
TV with cable
Phone with unique room number
Individually controlled heat and air conditioning
Shadow box
Specialty Diets
At Sheboygan Senior Community, we offer many different diets for our residents including: vegetarian, gluten-free, cardiac care, low cholesterol, low carb, sodium restricted, diabetic and texture modified diets. Meals are served with multiple options per course. Residents can select their soup (regular and low sodium), salad (fruit, apple sauce, tossed salad), entrée (sandwich, meat or pasta), starch (mashed potatoes or small pasta side) and vegetable (hot or cold). Our menu is ever-changing. Different options are added depending on what is in season. Come for the care, stay for the food!
Household Features
Entire facility is on one floor
Living room with fireplace
Kitchen and dining area
Private dining room
Den and various sitting areas
Outdoor, enclosed courtyard
Spa with whirlpool tub and fireplace
Laundry room
Cable and WiFi