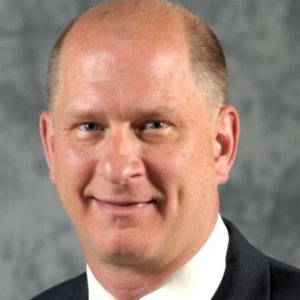 Let me introduce myself, my name is Paul Treffert and I'm the new administrator at Sheboygan Senior Community. A little about me… I've been an administrator for over 20 years. For the last year and a half, I was traveling as a consultant, assisting six buildings in four different states. While I enjoyed the travel, I wanted to be closer to my daughter, Emily and other family and friends.
When this position became available, I jumped at the opportunity. I knew I wanted to be in a faith based, non-for-profit environment with a smaller community. I have admired Sheboygan Senior Community's commitment to excellence and quality care, and wanted to be a part of that culture. I'm proud that this is one of the newest and most beautiful skilled nursing, rehabilitation and assisted living facilities in the state of Wisconsin. We combine an unbelievably talented and compassionate group of people with unparalleled amenities to provide the best service in the industry.
Now, our challenge is to get the word out. We want everyone in Sheboygan County to know who we are and how we're different. We celebrate the fact that we have fantastic food and a great dining experience, as well as the fact that our residents can select their own meals and eat in small dining areas. Everyone has a private room, too. This is truly resident-centered care. However, we couldn't do any of it without our dedicated staff.
We have some exciting things in the works. This spring, we will be filling our pond with fish and planting trees around our property to attract wildlife. We plan to continue growing and expanding our recreational therapy program with state of the art equipment and technology. Our life enrichment programs are flourishing with events and interactive volunteers.
We invite the community to take advantage of our great space; whether it's to hold meetings in our training room or partnering with local churches and area congregations for services. Just recently, the Sheboygan Kiwanis club used our facility for one of their meetings.
After being here two short months, I know that if you need long term care, assisted living or any type of rehabilitation or therapy, this is the place to be because we're doing things differently. Furthermore, if your passion lies in helping others in the medical field, we want to be the employer of choice because of our supportive culture.
We look forward to the upcoming warmer months and hope to see more people from the community stopping by.
Paul Treffert