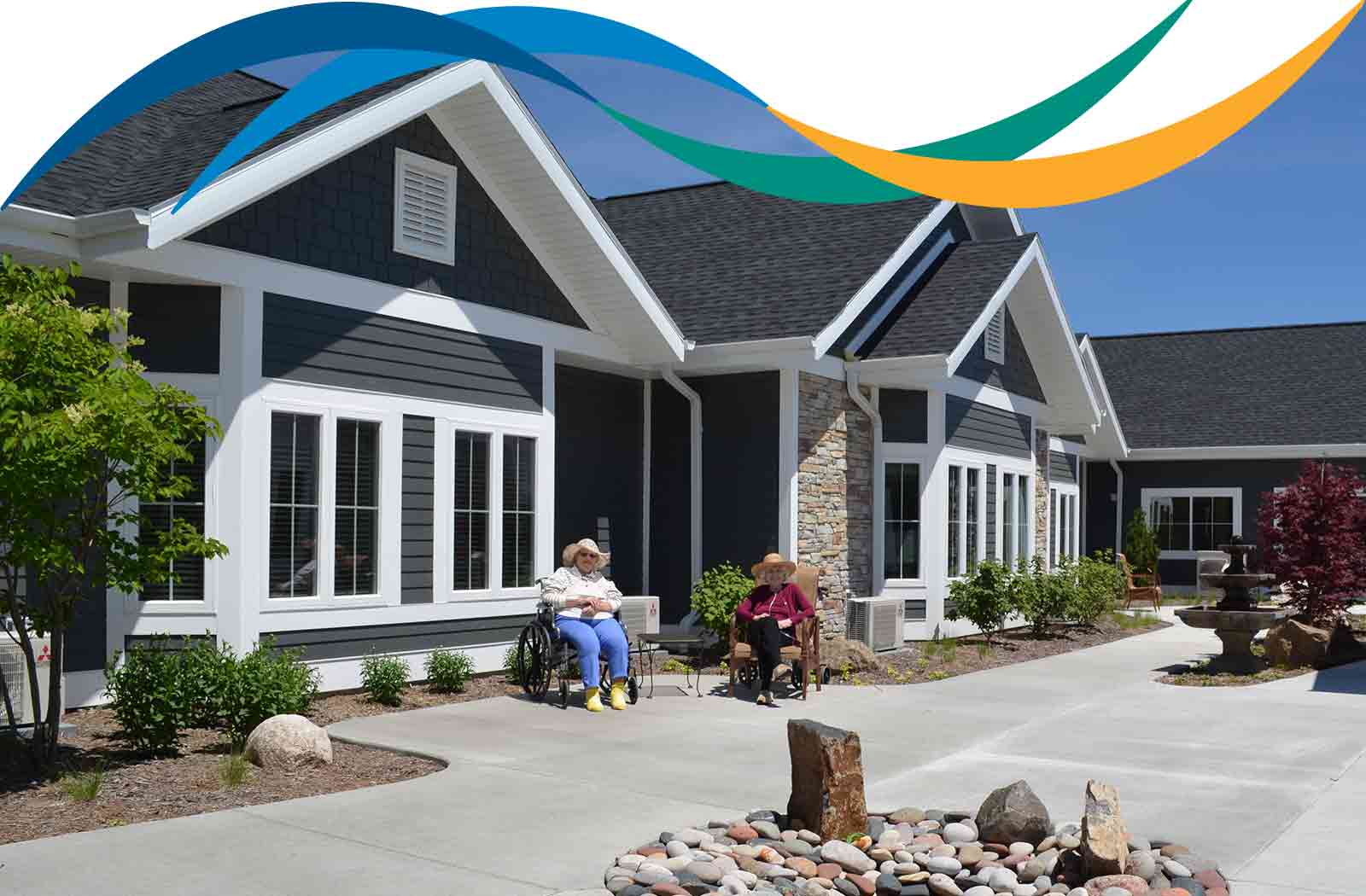 The new Sheboygan Senior Community is like no other. We've created four distinct households where residents are surrounded by the comforts of home including comfortable living rooms, chef-size kitchens and spacious dining areas. However you plan your day, our household of dedicated nurses, therapists and caregivers provide safety, comfort and happiness centered around you. Contact Sheboygan Senior Community and ask for a tour.
Specialty Diets
At Sheboygan Senior Community, we offer many different diets for our residents including: vegetarian, gluten-free, cardiac care, low cholesterol, low carb, sodium restricted, diabetic and texture modified diets. Meals are served with multiple options per course. Residents can select their soup (regular and low sodium), salad (fruit, apple sauce, tossed salad), entrée (sandwich, meat or pasta), starch (mashed potatoes or small pasta side) and vegetable (hot or cold). Our menu is ever-changing. Different options are added depending on what is in season. Come for the care, stay for the food!
Amenities
All residents at the Sheboygan Senior Community have the following amenities:
Bank
Beauty salon
Corner store (featuring resident's homemade items)
Cafe for residents/family/friends/staff
Tree of Life room with hearing loop
Rehab therapy gym
Fishing pond surrounded by walking paths
Underground garage for bus/van/ambulance pick-up and drop-off
Large courtyard with play area for children
Training room available to reserve for resident family gatherings, parties or corporate events
Bathing
Choose your wake-up time and bathing schedule from the privacy of your own room. Each room features a tiled bathroom with a walk-in shower.
Activities
Visit our Tree of Life room to lift your spirit or join an activity at your leisure. Activities for residents at Sheboygan Senior Community include music programs, games, crafts, bus trips and more!
Outdoor Fun
Venture outside for some fresh air with a stroll in one of our courtyards or around the fishing pond. Or, simply relax on our patio, pergola or in our screened-in porch.